Product Description
These are generic made to fit Rolex® spring bars. Each size spring bar is sold individually, allowing you to decide the Rolex spring bar you need. Simply select the Rolex part number you need from the drop down menu above.

Sold individually

Generic made to fit Rolex® spring bars

Available in 1.5mm, 1.8mm and 2.0mm thickness

Rolex springs bars available: 9260, 9270, 9280, 9281, 9290, 9291, 9361, 9363, 9381, 9382, 40208, 40200, 40190, 40170, and 40138
*Sizes are approximate as measurements may vary slightly by gauge.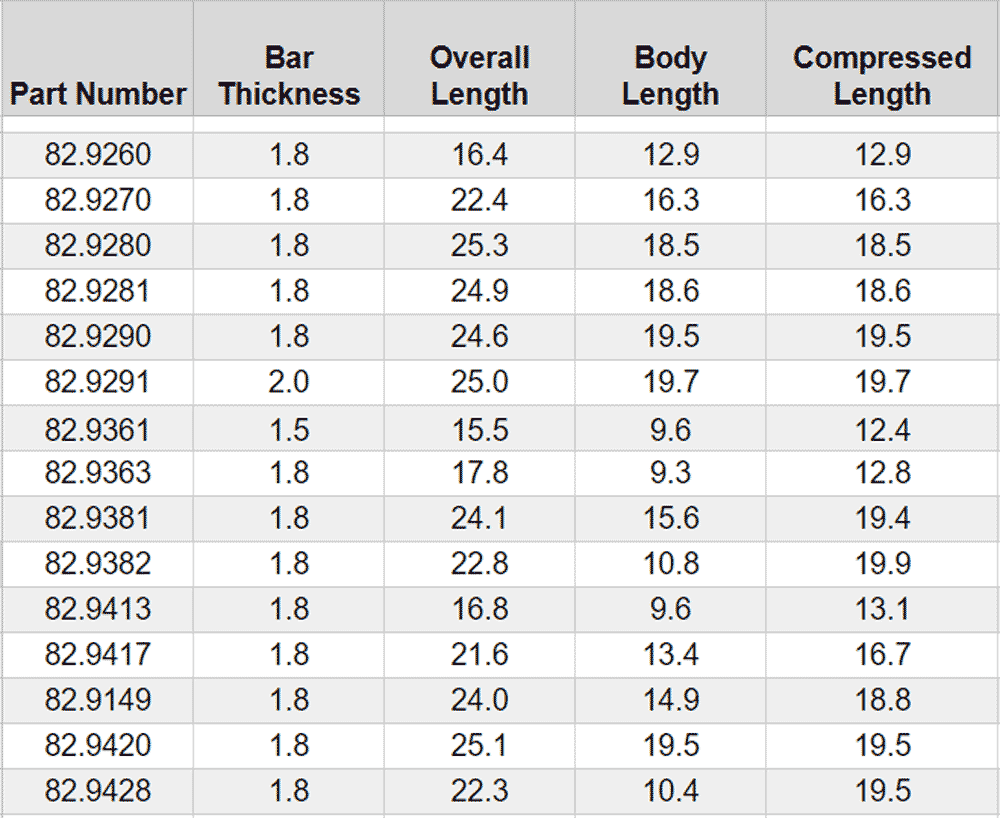 ***Esslinger & Co. is independent of and not affiliated with or sponsored by Rolex® Watch U.S.A. Inc. Rolex® warranty does not apply to non-genuine parts supplied by Esslinger & Co***